WELCOME
Bringing a touch of elegance or harmony to your home does more than just visually impress, it can have a soothing effect and generally improve your mood.
For some people that means clean minimalistic design and for others it could mean a rustic traditional feel. No matter your preference, you should enlist a highly experienced Interior Designer to help you with your project and help to create something truly special.
Originally from Paris we offer the highest quality advice to clients in Thailand and France from conception to realisation, with extensive experience in European and Modern style design. Some examples of our interior designs.
"The pleasure of well-made design with high standards of quality."
We provide a complete array of interior design services, including:
Drawing interior plans in 3D and 2D
Space planning, design concepts and furniture layout
Coordination of all contractors to complete the project
Installation & Accessorising
The Premium Interior Design Thailand deserves
All projects start with a Consultation, which will usually cover the following.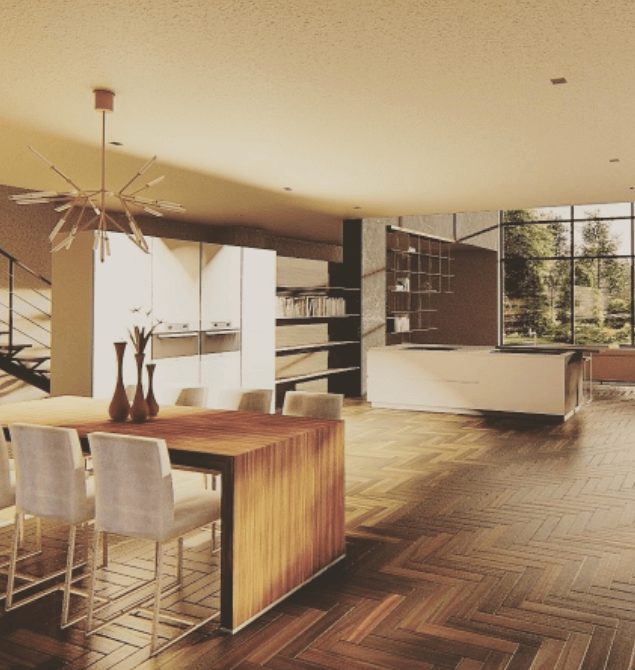 Discussing the scope of your project in detail, accessing the ideas and covering all areas involved in the design project.
Getting to know your tastes, style, preferences and in some cases brand.
Covering images that inspired your project and garnering a greater understanding of your vision through visual stimulus. Feel free to show us images of what interior designs appeal to you.
Assessing your space and establishing a realistic budget.
Establishing a clear line or communication, who will be the main decision maker and approve any design proposals? Dealing with multiple contacts can cause confusion and delays, so to encourage efficiency we suggest having one decision maker.
To arrange a free consultation with a professional Interior Designer in Bangkok today,
After the initial consultation we will take detailed measurements of the site and photographs, this is to make sure architectural plans are accurate and to give the 3D renderings a realistic feel of what the space will look like.
To ensure you have a well-designed and functional space taking all the measurements and drawing up floor plans is a key aspect of the design process. Space planning allow us to determine what pieces might best fit in the space and help us create the 3D concept designs. The design concept stage is where all the discussions take form and come together to match your brief. We develop colour schemes, source furniture, fixtures and materials so that when the concept has been approved we can immediately move on to scheduling and procurement for the project to get underway.
Designers of Bespoke Custom furniture
With our own workshop in the south of France we can produce exquisite custom furniture for the project, made with the finest sourced materials and created with a passion and love that will make any interior design feel special.
In Thailand we work with selected craftsmen known for supreme quality and we control all manufacturing stages from the choice of materials (solid wood, plating woodworking, wood coating), until the finishing (matte or satin varnish, glossy lacquer). We take pride in our craft and create furniture that fits with your design brief and seamlessly integrates into the space. Anything from a contemporary style to modern creation and design, which can perfectly fit your interior. Utilising our experience we can optimise your storage space and help create a more spacious feel.
Thus we realise all your projects in a very unique manner and customised to your desires. Why not contact us today for high quality professional work as well as solutions to suit all your needs?
Take a look at some examples in our