Let's Introduce the different types of interior design styles
Interior design is the art of decorating a home. It is basically concerned with the creation of a pleasurable interior environment. Home interior design is commonly referred to as home furnishing, but this term is not usually used as it includes many other items besides furniture. Home interior design can be quite extensive and, in fact, can be the most expensive part of any house, since it involves an extensive commitment to the creation of a harmonious environment.
Interior designers must have an understanding of design and style in order to develop a plan for the space in which they work. They need to have technical knowledge about colour and materials, as well as experience in designing for both clients and contractors.
In general terms, there are seven basic types that can be found in interior designs:
1) Traditional (Based on historic styles)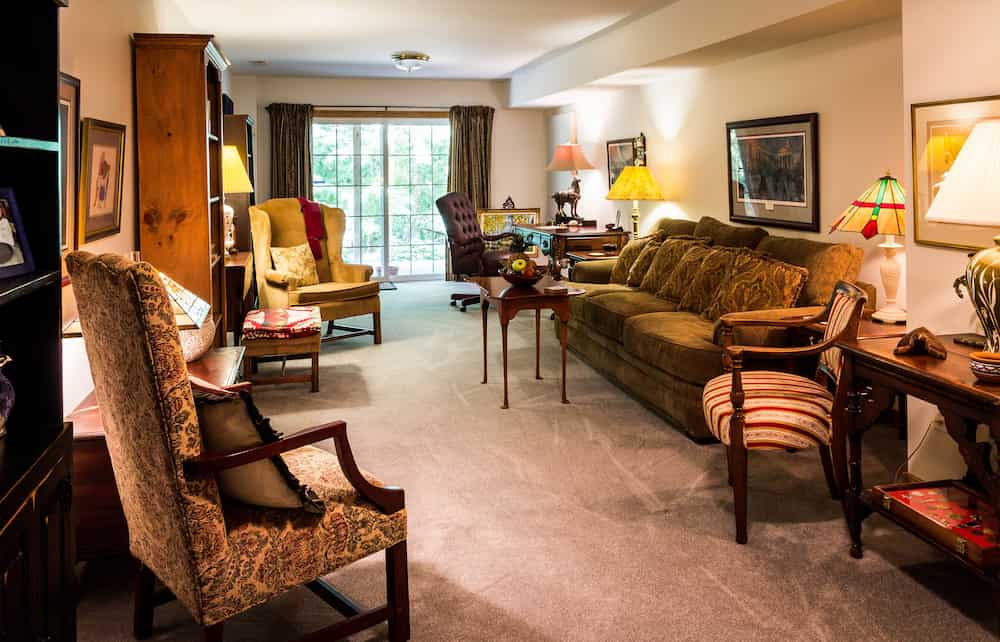 Traditional design is based upon historic styles and generally uses classical elements and proportions. Furniture is often ornate and accessories are usually quite formal. Walls are usually painted in neutral colours, such as white, beige or ivory, and floors are usually covered in carpets or rugs. Think Art Moderne from the 30s in the US, or French provincial style from the 17th and 18th centuries.
2) Deco (Based on Art Deco)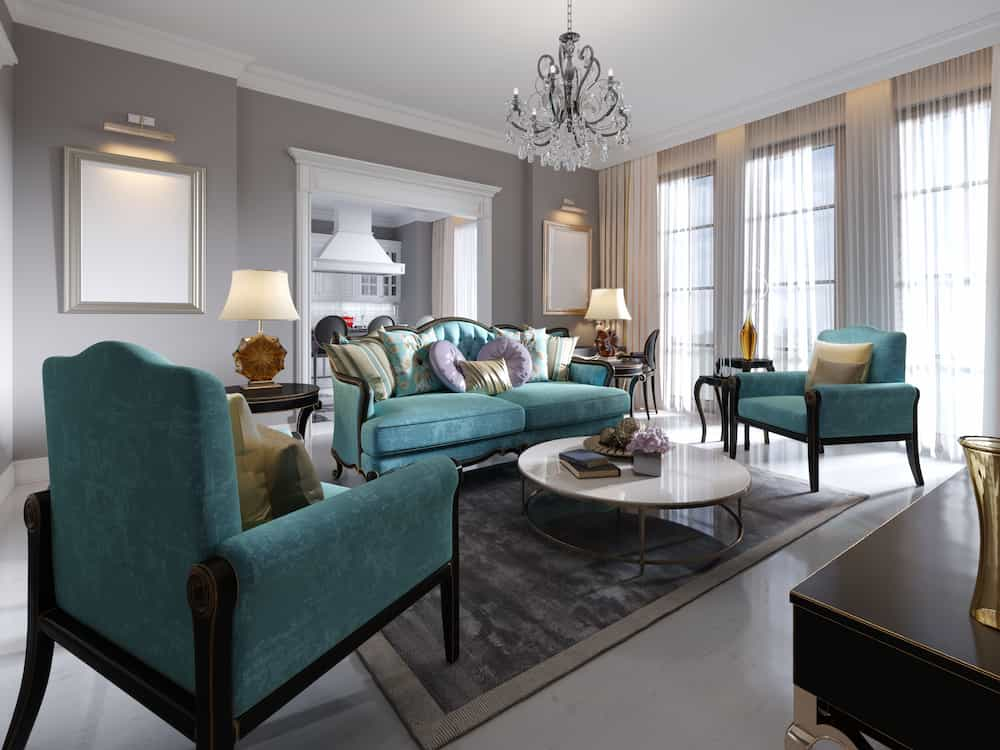 Deco design is based upon Art Deco and is often quite glamorous. It combines traditional craftsmanship with modernity and often uses bold geometric patterns. Furniture is often sleek and streamlined, and accessories are often very stylized. Walls are usually painted in bright colours, such as black, gold or silver, and floors are usually covered in polished wood or marble.
3) Modern (Based on modern styles)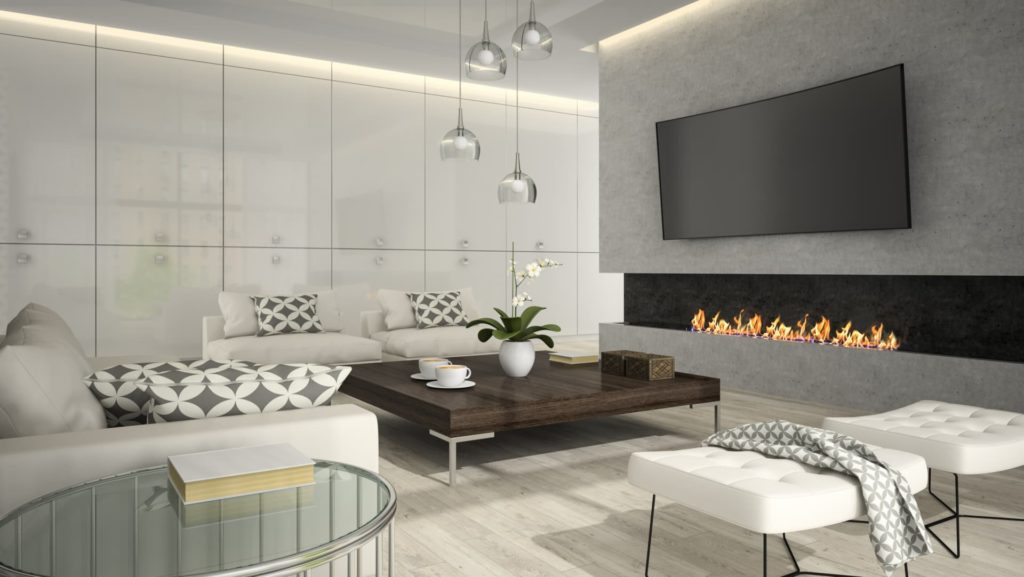 Modern design is based upon modern styles and generally uses simple shapes and lines. Furniture is often minimalist and made from industrial materials, such as metal or glass. Accessories are often quite simple and understated. Walls are usually painted in neutral colours, such as white or beige, and floors are usually covered in polished wood or concrete.
4) Contemporary (Based on contemporary styles)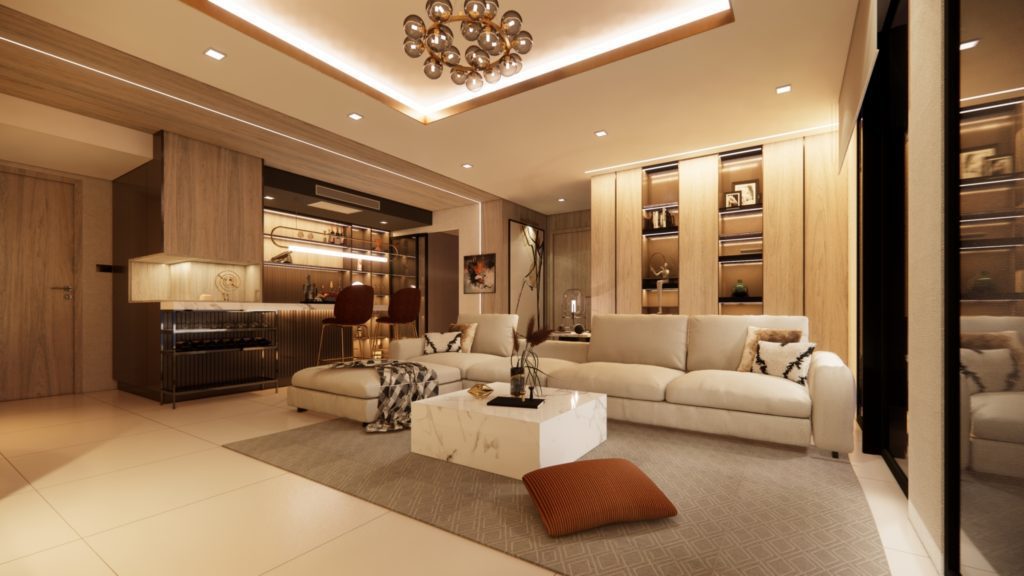 Contemporary design is based upon contemporary styles and generally uses a mix of traditional and modern elements. Furniture is often quite eclectic, and accessories are often quite stylish. Walls are usually painted in neutral colours, such as white or beige, and floors are usually covered in polished wood or carpet.
5) Craftsman (Based on traditional craftsman styles)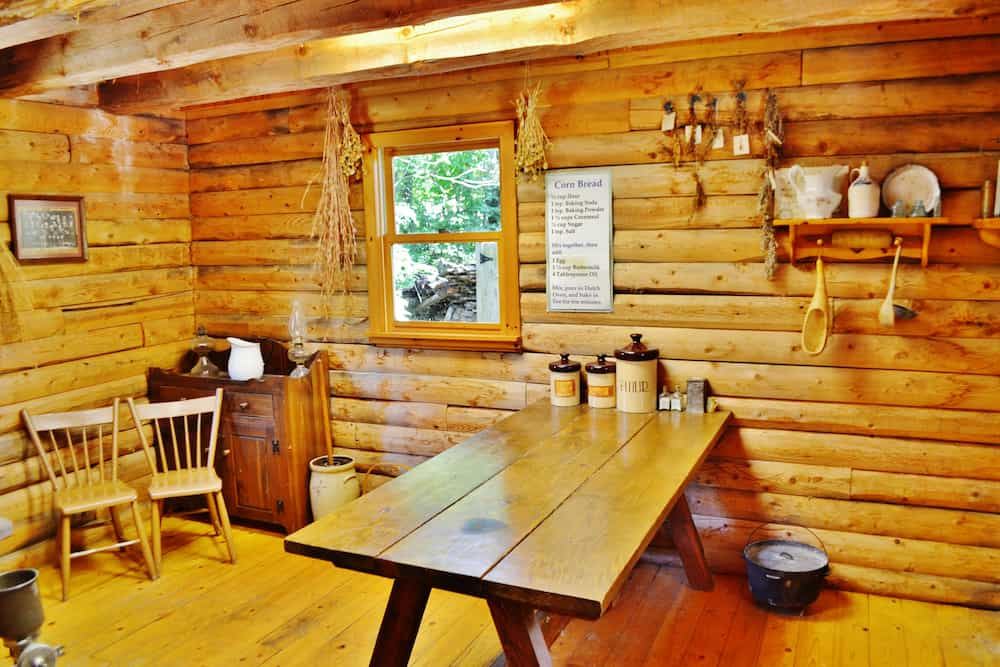 Craftsman design is based upon traditional craftsman styles and generally uses natural materials, such as wood or stone. Furniture is often hand-crafted and features simple, elegant lines. Accessories are often quite rustic, and walls are usually painted in muted colours, such as beige or green. Floors are usually covered in hardwood or stone.
6) Regional (Based on traditional regional styles)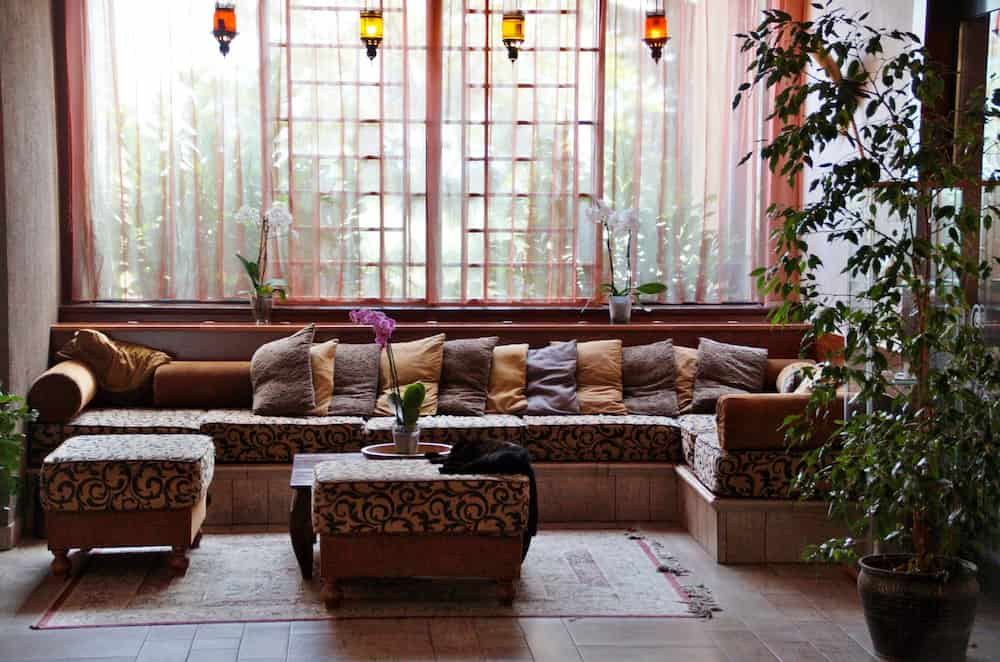 Regional design is based upon traditional regional styles and generally uses local materials, such as clay or straw. Furniture is often quite rustic, and accessories are often quite simple. walls are usually painted in muted colours, such as brown or grey, and floors are usually covered in hardwood or clay tiles.
7) Ethnic (Based on traditional ethnic styles)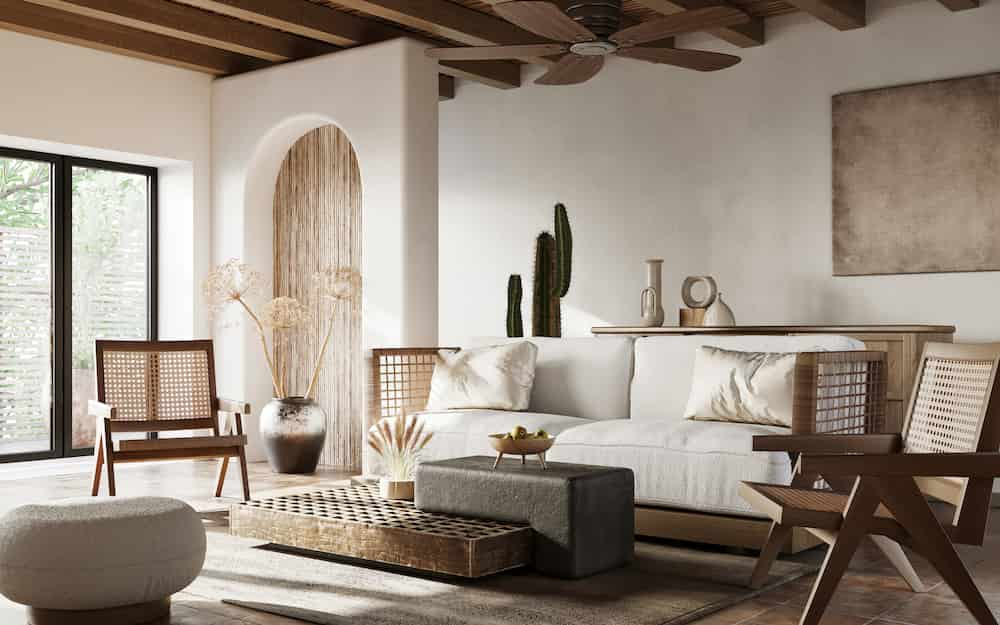 Ethnic design is based upon traditional ethnic styles and generally uses traditional materials, such as bamboo or wicker. Furniture is often quite simple and accessories are often quite colourful. Walls are usually painted in bright colours, such as red or yellow, and floors are usually covered in straw matting or bamboo flooring.
Within each style, there are dozens of variations, so it's important to take your time and find the look that's right for you! In the end, Design is about personal preference, so go with what you love.
Discuss the benefits of styles and look at the most popular
Interior design is not just a mere aesthetic. It's not only about aesthetics but also about functionality and practicality. There are several types of interior design styles that can be incorporated into any home. But there are some interior designs that appeal to different audiences more than others. Benefits are extracted from personal preferences, so clean minimalist design usually won't work for someone who likes to collect things for example and they are usually drawn to a more homely feel. So in this case it can be a benefit or a detriment to use minimalist design. So in the end, preference has a large impact on what is and isn't a benefit.
Despite that let's discuss a popular type of interior design style in which people tend to fall in love, which is Italian Renaissance. It is a type of interior design style that has been around for centuries and still inspires many people today. It's the perfect mix of history, glamour and modernity.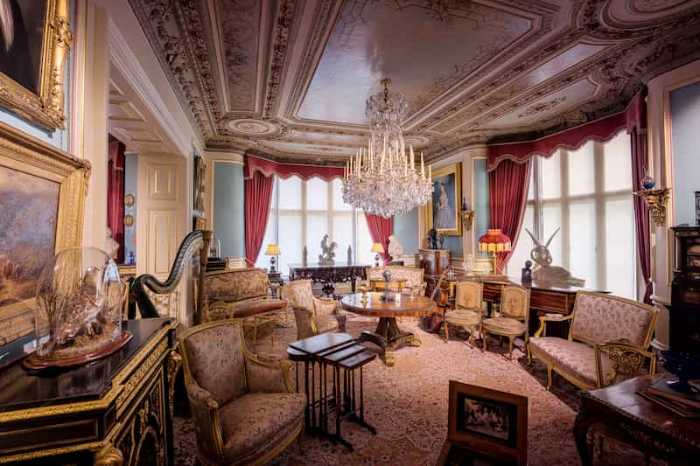 There are several reasons why Italian Renaissance is a popular style for homes today:
1) The style was designed by popular Italian artists and architects who lived in the country from 1450 to 1750 AD (The Renaissance Era)
2) The styles were used extensively on buildings such as palaces and churches that were built during The Renaissance era, that are quite awe-inspiring (1450-1700 AD)
3) The designs were used for villas, apartments, townhouses, theatres, parks, ports and other public buildings; The different types of rooms in this style combine with the elegance of the materials used to build it all and make it a great choice for interior design.
4) Italy had an absolute abundance of silk fabrics at the time (1500-1700 AD), making it the perfect choice for luxurious interiors with rich colours; Silk was very expensive at the time so this blend gave luxury homes a unique look
5) Every room in this style is decorated with beautiful tapestry wall art made from silk or velvet material. You can find many examples of this building throughout Italy. There are also many famous paintings done by famous artists from Italy such as Leonardo Da Vinci or Michelangelo.
Overall the benefits of each style are subjective, it all depends on what the person is looking for in their home. However, each style has its own unique history and offers something different aesthetically. For example, some people might prefer an Ethnic interior design style because of their connection to nature and looking for more wood inspired designs while others might feel more at home in a rustic country cottage. It really all comes down to personal preference.
Help readers decide which style is right for them
Design has always been and will always be a part of people's lives. It's in every home, in every office, and even in the public sphere. As far back as the beginning of civilization, people have had to deal with the question of how their homes should look.
Artists have always played a huge role in fashion design and interior design. The influences from these artists can be seen nowadays in the style trends of homes across the world, from Art Deco to Mid-Century Modern. But despite this wide range of styles, there is still a strong divide between them.
So which interior design style should you consider? Honestly go with what you are drawn to the most. If you are drawn to a more classic style, then that is what you should start with. Look toward Italian Renaissance, draw inspiration from 18th & 19th Century England and France and collate the things you like.
Don't worry too much about following the trends. The most important thing is that you end up with a design that makes you happy.
If it is all too overwhelming then consider contacting an Interior Design Company to help you be inspired or bring your ideas to life.
Offer tips on how to decorate using each style
Let's start off with another popular style of interior design, industrial minimalist. This style is often associated with a heavy use of black, gray and white furniture. The lighting is minimalistic, giving the room a modern feel without being too harsh or overpowering.
Advantages
This style can be used in a variety of different living spaces. They are both highly practical and elegant as they take up less space than other styles. It can be adapted to any situation as it can be used in small spaces or large rooms to suit your needs. Great for people that find comfort in clear unobstructed lines.
Disadvantages
The industrial minimalist style isn't for everyone, as it can be quite formal (even cold) and isn't suitable for every home that wants a touch of luxury by adding some eclectic touches. The furniture sold in this style is often expensive but it's well worth the price tag if you want a modern environment that will help fit you into your surroundings effortlessly whilst avoiding clutter.
Obviously, if you are a person that attracts clutter, then this style is probably not for you.
Overall our tips on how to decorate using each style is the same for each one,
Research what you like beforehand so you can get an idea of what your end goal is. Collate custom furniture you like, colours you are drawn to etc. In other words learn how to create a Mood Board for your Project.
Work with a professional if needed and start small if you are feeling overwhelmed by the task. It is easy to be overwhelmed, there are so many styles and how can you be sure you are matching the right styles together to create a coherent design. We aim to help clients through this and find clarity in their vision.
Most importantly, have fun and enjoy the process!
If you are looking for tips on how to decorate using each style, we hope this article was helpful. Remember that there is no right or wrong answer when it comes to choosing the perfect interior design style for your home and personal preference really does matter most of all! Like with anything else in life, following trends will only get you so far before you have to find what works best for you and your unique situation.