If you are considering an office renovation or moving to a new premises and need to have the space transformed but you have no idea where to begin, this is the article for you. We are going to highlight some of the key benefits that come with hiring a commercial interior designer, for your convenience.
1 – Save your precious time
In business—and in life—time is a precious commodity. As a business owner, opening a new office or having your current commercial space renovated isn't something that you can take on all by yourself. The fact is, you've got a business to run and delegating such tasks is critical for allowing you to keep growing your business and taking care of your valued customers.
When you hire an interior design on the other hand, they can oversee the majority of the commercial renovation project on your behalf. All you need to do is share some ideas and expectations and then they can come back to you with some concepts for your approval.
2 – Save money across the board
Contrary to what you might think, hiring a commercial interior designer can indeed save you money. For example: by leveraging their established network of tradesmen and suppliers, you'll be able to achieve so much more for your renovation project than you may have thought possible – all the while sticking to within the bounds of your budget.
3 – Maximise your investment
Since we're on the subject of money, not only can a commercial interior designer save you money, but help maximise your investment as well! In other words, every single penny that is invested into your commercial space will be put to good use.
The distinction in quality between a space that has been designed by a specialist interior designer and a space that has not is significant. By investing in a trained eye, your commercial space can be transformed into a well-optimised and highly functional environment that inspires productivity – which is both great for business in the short term and can help increase the resale value and 'buyability' of your property in the long run.
Make every square inch count!
4 – They can bring fresh and unexpected ideas to the table
You will likely have a fairly clear picture in your mind as to how you'd like your commercial premises to look; an interior designer can both help bring that vision to life, all the while enhancing it. The fact is, the best commercial interior designers transform spaces on a daily basis and have done so for many years. In that time, they tend to pick up a trick or two that the average person would otherwise miss.
Leverage the creative expertise of specialists who live and breathe interior design and you can gain a competitive edge for your business, while enjoying customised design elements that will bring a truly unique flare to your working or customer-facing commercial environment.
5 – An experienced go-between
Just as a commercial interior designer can save you a lot of precious time, they can also act as a go-between, passing critical information onto the other parties involved with your project (i.e., your contractor, the architect, and other personnel).
Rather than concern yourself with the details and other information that you might not even think to communicate, you can leave it to your designer instead. For example: it's critical to understand how and when to finalise the lighting and proper air ventilation requirements in your space – and a commercial interior designer can take care of everything.
6 – Help you to prevent costly mistakes
Whether you are renovating your existing office space or moving premises, having a brand-new shop front fitted or transforming an empty commercial plot into a restaurant, one thing is for certain: it can get very messy! There are a million and one details to keep up with and it is very easy for costly mistakes to be made.
The good news is that any reputable commercial interior designer will be well-versed in this regard and can easily spot any errors before it's too late!
Certainly, you can have as little or as much input in overseeing the project as you'd like, however, it definitely can't hurt to have a fresh pair of eyes supporting you to ensure that everything goes off without a hitch.
7 – They can move your project along smoothly, efficiently, and stay under budget
Staying under budget isn't always easy. In any case, an expert commercial interior designer who has worked on multiple projects will be able to help you set some realistic expectations about what you are likely going to need. This level of efficiency will come in very handy when you are in the initial planning phase, offering accurate estimations on the expected costs involved and the forecast renovation duration.
When you have a much more accurate and realistic budget lined up, your interior design will be able to help you move the project along with expert speed and precision, all the while sticking within the bounds of your budget.
If you are working to a certain deadline and wish to get the ball rolling as smooth as possible, having the experts help oversee the project is highly recommended!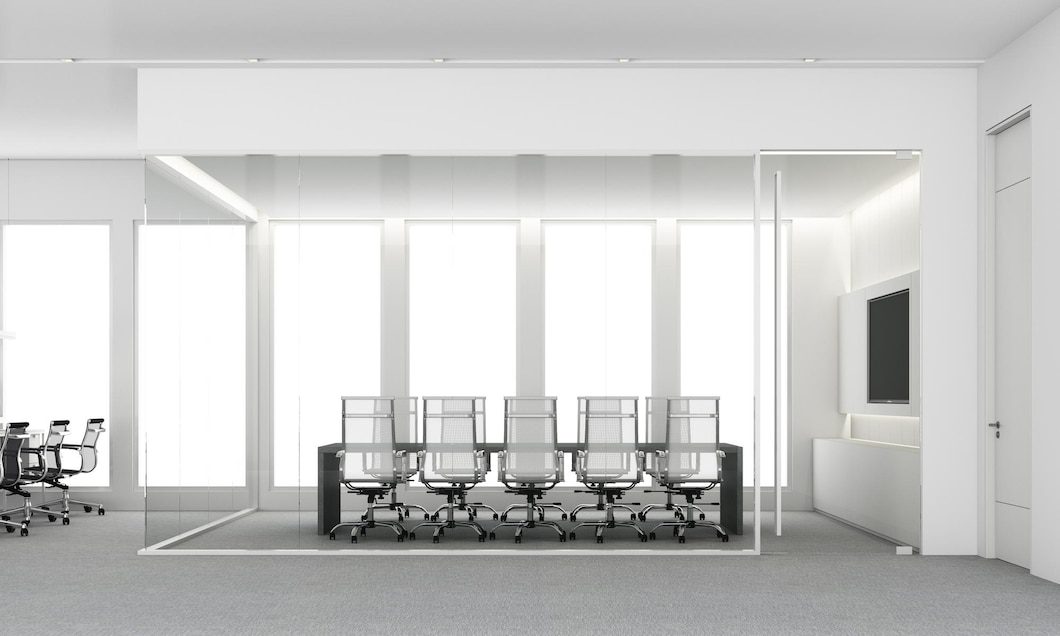 Final thoughts
When you find a world-class commercial interior designer, you can achieve wonderful things for your business. Again, not only can leveraging their established network of contractors and suppliers save you money on your overall renovation, but having them share their creative magic and custom-designed ideas can boost productivity, bolster morale, and make an otherwise average commercial space irresistible to consumers.
If you are not quite convinced, we invite you to contact us today for a free consultation. We can share some of our previous projects, discuss your ideas and requirements, and see if there's anything that we can do to help you take your business to the next level.