The best thing about interior design, is that beauty is in the eye of the beholder. In other words, it's all about you, and your individual tastes.
But make no mistake, interior design is both and art, and a science. This means that in order to get the best results, there are some rules that need to be followed.
Certainly, you have some creative licence to experiment with, but just remember that if you stray too far from the 'tried-and-tested' formulas, you will end up with an interior design that simply does not work as intended (e.g., a Minimalist interior is no longer minimalist if you get carried away with your finishing touches and pack it full of unnecessary items).
That said, at its heart, interior design is all about you, and as such, in this article, we're going to talk about using custom-made furniture in order to add a special touch to your interior design ideas.
What is Custom Furniture?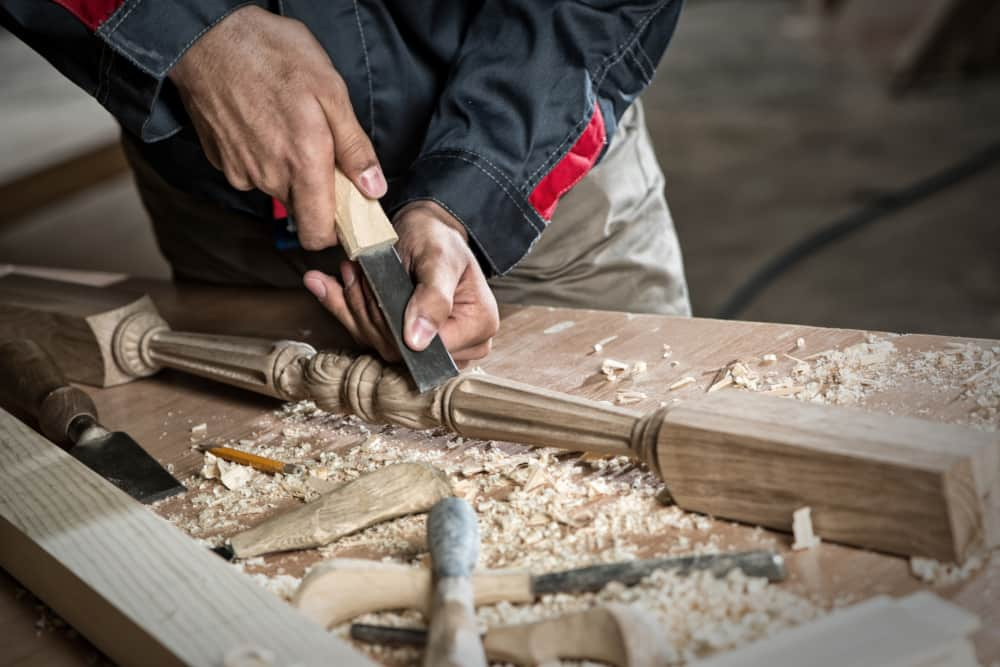 OK, so, what is customer furniture? For one thing, it is so much more than simply re-painting an item of furniture to match your décor's colour scheme. Custom furniture is all about creating unique furniture items that add to the aesthetic charm of your interior design, whilst offering custom-functionality.
In other words, custom furniture should be utilised to enhance a space, your way.
Let's give you a couple of examples for some inspiration:
Bay Window Sun-Lounger
If you have bay windows in your home, you have a unique opportunity to turn an otherwise empty space into something else entirely.
You might be tempted to place a chest of drawers or cabinet in the window bay, but what about a lounging area where you can lay out in the sun and read a book? The custom-element could be having a mini-book shelf underneath the lounger, or even having a hollowed-out chest space with a hinged opening for additional storage solutions.
Naturally, buying an "off-the-rack" item of furniture to fit perfectly into your bay window isn't going to be easy. This is why, in most cases, in order to make the most out of the space, having custom-furniture created to fit it like a glove can really transform a space.
Glass Coffee Table with Pull-Out Drawers
Another great example of some custom built furniture could be a wooden-framed, glass-top coffee table with pull-out drawers installed underneath. The drawers can then be fashioned with separators, creating individual 'cubby-holes' for your various knick-knacks.
This will not only create more storage solutions for you, but also add functional and aesthetically pleasing features into the mix as well.
Tiered Corner Shelves
Particularly in homes with limited floor-space, it makes sense to utilise the walls. You can go one better by installing custom-made shelves built to fit the corner of your room, using multiple tiers.
This could be as little or as large as you like, spanning three or four tiers, or even from the floor to the ceiling!
Custom-Furniture Serves a Purpose
Remember, when it comes to having furniture custom-built for your home, it's all about serving a unique purpose that 'ready-built' furniture cannot.
Whether you have a relatively small apartment, or your home has a unique—and perhaps even awkward—lay out, by investing in custom furniture, you can turn any would-be disadvantages in your favour and create a furniture item that enhances the space entirely.
When buying a home, it is rare that people find the "perfect" fit. Often, exceptions have to be made. This is where interior design and custom furniture comes into play; you don't have to simply accept a space as it is, but instead bend it to suit your needs!
Take a look around the space that you plan on renovating. Ponder for as long as it takes and let your imagination run wild!
What can you do to enhance it? What wacky ideas can you conceive to turn an otherwise quirky and unconventional layout in your favour?
Conclusion
And that about sums it up! If you have a unique and unconventional layout in your home, custom furniture can help transform it into a space that suits your needs. Whether it's bay window sun lounger or tiered corner shelves for limited floor space, consider the possibilities of what you could do with some creative design ideas to improve upon any limitations.
But, one important thing to note, is that you must ignore the common misconception that having custom built furniture is beyond reach.
However, you should never have to compromise your style and paying that little bit extra for a unique piece that solves a problem, whilst giving your interior design a special finishing touch that truly resonates with you; well, that is worth every single penny! And our consultants are on hand to help you create that custom piece to truly make it YOUR home.
We hope that you have found this article helpful and that you are feeling inspired. You can explore our portfolio of custom furniture for more potential inspiration.