Interior design has been shown to affect mood in a positive or negative way and has long been part of environmental psychology, just consider Feng Shui and Vastu Shastra, which have been around for 1000s of years. Scientists have found that different elements within a space can evoke emotions, such as creativity, peace, and happiness. It is important to choose a design that will make you feel good when you're in the space.
The different ways interior design can affect mood
Sunlight, plants and flowers are the perfect examples of visually stimulating and emotionally stimulating interiors. They can change the mood in a room. Most people love to be in a space that makes them feel relaxed and at home. This is because they get used to it, where they feel comfort and security in their space. But some rooms are more relaxing than others.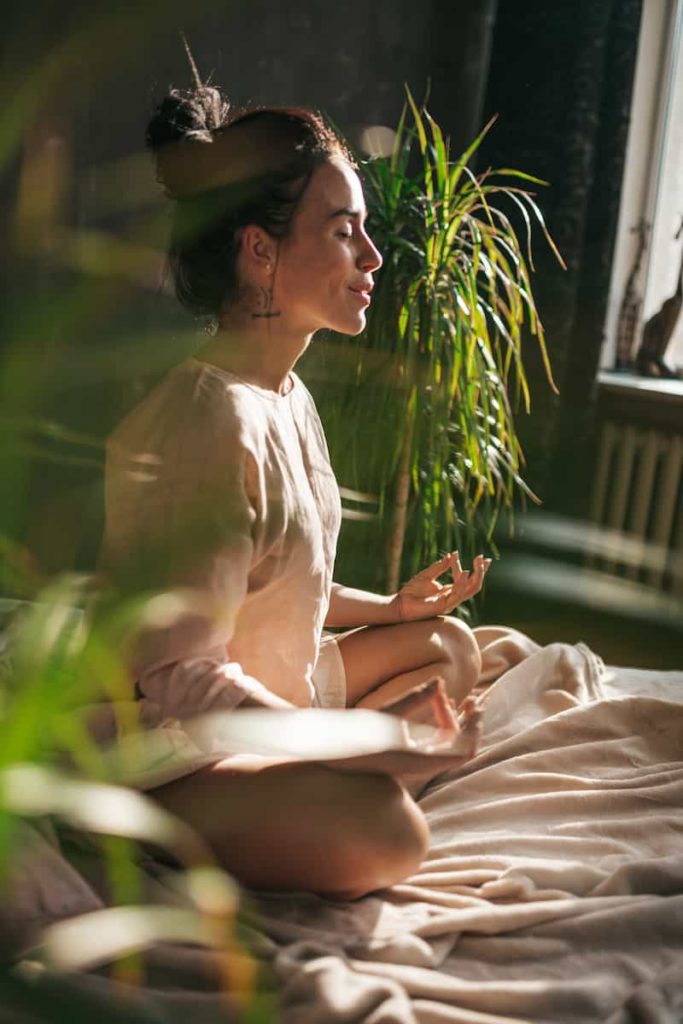 One man's home is another man's nightmare — but what if you could make your own version of heaven? If you're looking for a cool interior design idea, try taking inspiration from feng shui, which focuses on the placement of objects and spaces with spiritual significance (these are not superstitions or myths), according to Feng Shui gurus:
"Feng Shui is a method of energy balancing based on elements associated with Chinese mythology. In the beginning, Feng shui relied on astronomy to find correlations between humans and the universe. In 4000 BC, the doors of dwellings in Banpo were aligned with the asterism Yingshi just after the winter solstice—this sited the homes for solar gain."
Although balancing your design is important, there are some things that are generally considered bad when it comes to mood. One of these is clutter. Too much stuff in a space can make it feel cramped and uncomfortable. This can lead to stress and a feeling of being overwhelmed. Another thing to avoid is using harsh colours. Bright colours can be overwhelming
How to choose the right design to make it feel like Home
Let's face it. You've probably seen the term "feng shui" on a menu before. But what does it actually mean? What does feng shui actually do? Feng shui is a Chinese philosophy that integrates Chinese culture, religion and science to shape the well-being of people, businesses and communities.
The objective of feng shui is to give your home a "spirit" or "aura" to make it feel peaceful, harmonious and balanced.
Feng shui can be used in various areas of life, but when one ponders the notions of feng shui in interior design, one can easily see how it relates to the home as well. A home not only has its own energy; it also has its own mood that reflects the owner's personality.
Colour is one of the most important aspects of feng shui and interior design. Different colours have different effects on people's moods. For example, the colour red is known to stimulate appetite and increase energy levels, while blue is known to be calming and relaxing.
Tips for decorating a room to improve mood
There's a reason why people decorate their homes according to Feng Shui: it makes them feel better.
I'm not going to waste your time with the details here — if you want to know how to build a good Feng Shui, I suggest reading our guide to Feng Shui. However, here are some tips to get you started in the right direction.
Use light colors: Light colors reflect light and are known to be uplifting and refreshing. They can also make a small room feel larger.
Use plants: Plants improve air quality and provide a natural way to add color and life to a room. They can also add a pleasant odour stimulating another sense.
Add water: Water is known to be soothing and calming. It can also be used to reflect light.
Avoid clutter: Clutter can be visually distracting and overwhelming, which can lead to stress. Try to keep surfaces clear and organized.
Use mirrors: Mirrors can create the illusion of more space and increase the amount of light in the space.
How to make a small space feel bigger
Making a small space feel bigger is all about using the right interior design techniques. Mirrors are a great way to make a room feel bigger because they reflect the light and make the space appear larger. For example, you can get a mirrored wardrobe to create that illusion of space.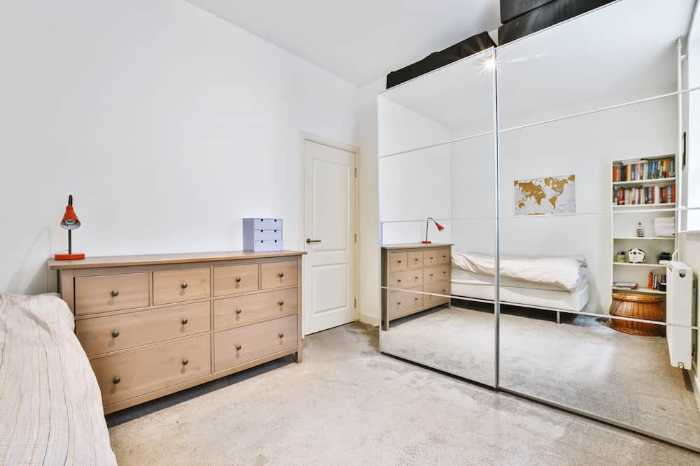 Another great trick is to use light colours on the walls and floors. This will make the space feel more open and airy. You can also use furniture that has legs, so it doesn't block the view of the floor and make the room feel smaller.
The benefits of using Feng Shui in interior design
Feng Shui is a great way to make your home feel more beautiful and bring a sense of harmony to your life. There are some very simple things you can do to help keep the energy balance in your home. The colour of your walls can play a big role in feng shui, so you may want to consider the colour that suits you and your family. Feng Shui doesn't have to be complicated or time-consuming, so it's easy to get started. There are many benefits to using Feng Shui in your home, including:
• Improved mood – The colours and energy in your home can affect your mood, so it's important to choose something that makes you feel good.
• Improved health – When the energy in your home is balanced, it can help to improve your health and well-being.
• More peace and harmony – A harmonious home is a happy home, and using feng shui can help to create a more peaceful atmosphere.
Interior design is a great way to make your home feel more beautiful and inviting. By using the right techniques, you can create a space that makes you feel good when you're in it. Sunlight, space, plants and flowers all play an important role in creating a relaxing environment. Feng Shui is another tool you can use to improve the energy in your home and create a more harmonious space.
If you are looking to improve the feeling and mood your home exudes, then contact Instyle Deco Paris. With over 10 years of experience in high-end interior design, we know a thing or two about how to make a space feel more inviting. From feng shui to colour schemes, we can help you create a home that you love coming back to.